What is Crystal Down?

Crystal Down describes a special European down, which besides the guidelines of the European Down & Feather Association also considers the requirements of the Yeti Ethical Down Code.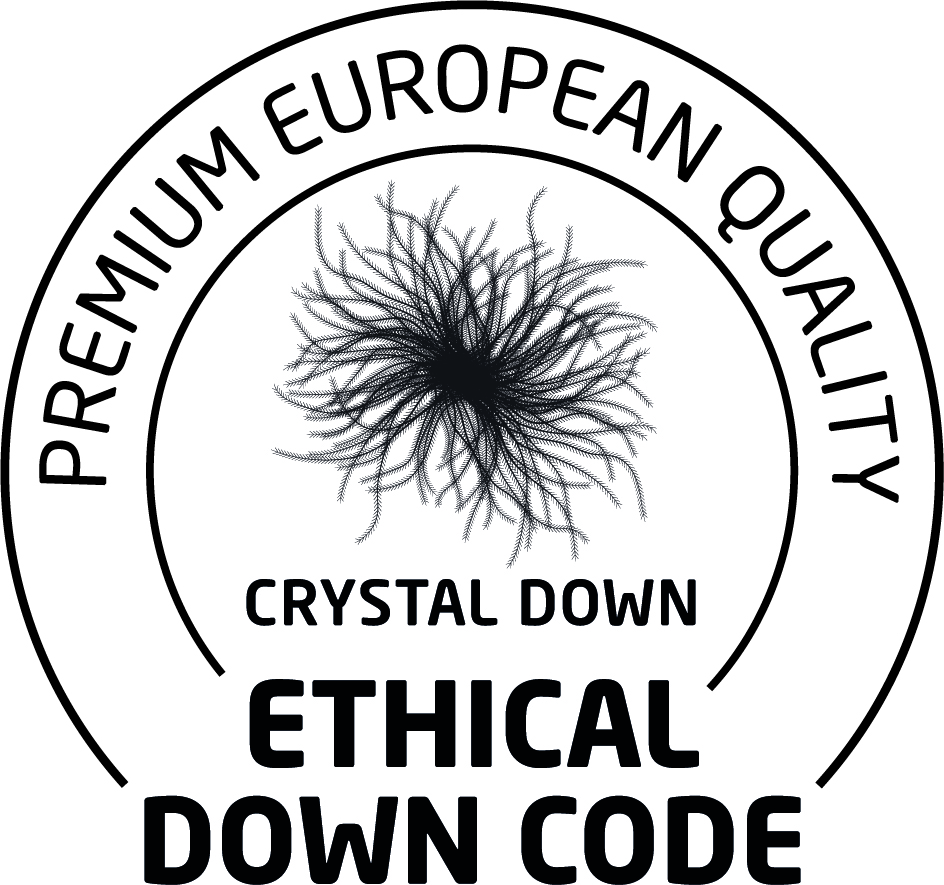 How did Crystal Down develop?
In the 1990s, Yeti developed its own process to ensure that the quality of the supply chain is good and that there is transparency regarding the origin of the down. In the late 90's a lot of attention was paid to animal welfare. This resulted in the Ethical Down Code. This is based on the guidelines of the European Down & Feather Association and monitors not only the code of conduct for animal husbandry, but also the quality of the down.
What are the features of the Crystal Down?
The Crystal Down is a down from Poland or Germany. The name Crystal Down refers to the great organically grown power and beauty of the down, the appearance of which is reminiscent of a crystal. Most of the down comes from the white Koluda goose, one of the largest species of goose with large and high quality down. The bulking power, which indicates the insulation performance of the down, is up to 900 cuin with a ratio of 95 % down and 5 % feather. 1 gram Crystal Down filling consists of up to 1,000 individual down.
Conclusion
Crystal Down is a high quality down with a high insulation performance. The existing standards and guidelines of the Ethical Down Code also ensure a clear conscience when using Yeti products.