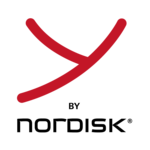 Yeti became Y by Nordisk
The popular Yeti products has been merged under the name "Y by Nordisk" since 2021. After 15 years of successful joint management, this step was a logical consequence to unite the identical philosophy and common highest quality standards under one company umbrella. Since then Yeti products are managed under the manufacturer name "Y by Nordisk", but the iconic red Y and the well-known high quality of the products remain of course.
After all, Yeti has had experience since 1983 and was already considered an insider's tip among those who needed the very best sleeping bags and down clothing for their climbing tours on Peak Lenin during the time of the GDR. Even today, the company produces in Görlitz, Saxony/Germany and convinces with exact cuts, good materials and 1A down fillings. The down used meets both qualitatively and ethically highest standards:

Ethical Down Code - meeting the highest standards in terms of quality and ethics
With the Ethical Down Code, Y by Nordisk created its own standard for animal welfare and down quality decades ago, which still exceeds any international standard. The high-quality, fine Crystal Down® is not only RDS-certified, but goes far beyond the standards required by RDS and the EDFA (European Down and Feather Association): the down comes from adult animals living in free-range conditions on European farms and intended for meat production. All animal handling is governed by a clear code of conduct, live plucking or force-feeding are prohibited, and the down can always be traced back to its origin. Thus, the down products of Y by Nordisk meet the highest standards both qualitatively and ethically.
Y by Nordisk Tension Comfort 600
Y by Nordisk Top Article
Super comfortable down sleeping bag
The name is the game! This sleeping bag is so comfy you do not want to get up no matter how beautiful nature is outside your tent. The Tension Comfort 600 offers dimensions that allow you to move comfortably inside. Shoulder and foot width are measured commodiously and the long 2-way zip makes it easy for yout to get into and of the sleeping bag without hassle. The SoftCell fabric is lightweight but durable at the same time. It is also breathable and moisture wicking thus enhancing sleeping comfort, as well. You can adjust the hood so that no body heat is lost. The Tension Comfort is well suited for trekking when temperatures are as low as 0°C. This down sleeping bag will also be happy to be at your service when you are out camping with family or friends.We also offer the successor model: Y by Nordisk Tension Comfort
…