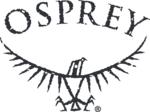 Since Osprey was founded in 1974, every single product design bearing the Osprey name has passed through the hands of owner and founder Mike Pfotenhauer, undergoing relentless scrutiny. As a young entrepreneur in Santa Cruz, California, Mike opened a retail shop in the front of his rented house where backpackers and travelers – drawn by word of mouth – came to get measured for the custom-fitted, made-to-order packs. Each was constructed by Mike himself over the course of several days. To these avid travelers, the legendary packs were worth the wait.

By 1987, Osprey started selling wholesale and Mike delegated much of the sewing to seven or eight employees while he focused on design. As the demand for the great-fitting packs increased, Mike and business partner/wife Diane Wren found themselves in Dolores, Colorado, population 864, the exact day a local Gore-Tex factory was closing down. Soon after, they rented the 8,000-square-foot building – originally built in the 1920s as Ford Model-T factory. They recruited a team of women sewers from the nearby Navajo reservation, many of whom had built upon their traditional sand painting and blanket weaving skills to sew at area factories. Mike trained these experienced sewers in the art and science of constructing Osprey Packs. In 1994, they expanded sewing operations to Cortez, Colorado, and five years later, Osprey moved all operations to this facility in preparation for more expansion.
Osprey Arcane Roll Top
Osprey Top Article
Practical Roll Top - Backpack made from recycled materials
Forged in the wild. A beautifully crafted everyday bag, the Arcane Roll Top was designed to fit a variety of scenarios and withstand the demands of daily use. Pack it with the day's essentials and carry it from the office to the gym to the pub. Built with durable certified recycled fabric, intuitive straightforward features and a surprisingly comfortable carry. Featuring clean lines, modern hardware and roll-top access.
…