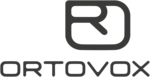 An innovation for mountaineering
When Gerald Kampel invented the first double-frequency device for avalanche search together with Jürgen Wegnerin 1980, he revolutionized mountain sports. Unlike its predecessors, the F2 receives avalanche transceivers on two frequencies instead of just one. With this groundbreaking invention, the enthusiastic ski tourer not only modernized avalanche search, he also created the company Ortovox.
/b>
But Ortovox is also knwon as a mountain sports clothing specialist. The self-appointed wool expert has been relying on the popular natural product since 1988. Ortovox obtains the particularly popular merino wool exclusively from Tasmania and attaches great importance to the well-being of the sheep when selecting suppliers. Ortovox offers functional and sophisticated sports fashion for all seasons and early on relied on natural materials in the production of clothing.
The topic of protection is one of the cornerstones of the Ortovox company. With their innovative products, they want to make mountaineering safer and protect human life on the one hand and protect the environment from damage on the other.
Ortovox Swisswool Piz Boe Vest Men
Ortovox Top Article
Isolation vest with ergonomic cut
The combination of the very good insulation performance and the low weight and pack size make the Swisswool Piz Boe Vest Men from Ortovox the ideal companion for demanding ski tours. The vest is padded with the innovative Swisswool filling, which reliably keeps you warm and regulates moisture at the same time. Thanks to the ergonomic cut and the stretch inserts on the back, the insulation vest offers the necessary freedom of movement for demanding terrain. The close-fitting hood with elastic cuffs keep the ears warm and the elastic vest hem and sleeve ends reliably keep out wind and
…