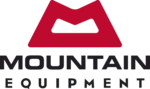 Equipment for inhospitable regions
Whether you're on expedition to the Himalaya or learning the ropes in North Wales, you can be safe in the knowledge that your Mountain Equipment gear is proven to perform. They design, test and build their gear with passion and commitment. They use it themselves, and they work closely with outdoor professionals to help them perfect their products.

Commitment to animal welfare
The Down Codex Project was launched in 2009, comprising a range of rules and commitments that we expected our down supply chain to adhere to and achieve. The aim, to have the most comprehensive and transparent auditing mechanism for our down supply chain of any outdoor manufacturer in the world. All of the down we use should be a by-product of food production and be obtained after birds have been humanely slaughtered. There should be no live plucking, or live harvesting of our down. No birds should be force fed during the fattening process before slaughter. The birds should be kept in good conditions and raised to high welfare standards appropriate for ducks and geese. They should be free to roam compounds and have barns to shelter in with good access to fresh water and natural food.
Waterproof
Synthetics
Windproof
With hood
Ventilation
Synthetic down filling
Cotton
Down filling
Lined
Wool
Without hood
Thumb holes
Comfort temperature below -5°C
Comfort temperature -5 to 5°C
Comfort temperature over 5°C
Merino wool
Synthetics
PrimaLoft® filling
R-value 1 - 3
R-value 4 - 6
Mountain Equipment Triton Jacket
Mountain Equipment Top Article
Warm and waterproof men's down jacket made from 100 % recycled materials
This protective, insulated jacket gives the warmth of 100 percent recycled down with the fully waterproof reassurance of a recycled DRILITE® shell. The Mountain hood seals out winter weather and 3 zipped outer pockets store what you need for life in the coldest months. The Triton Jacket by Mountain Equipment - a warm and waterproof jacket with 100 percent recycled down, recycled shell fabric and PFC-free
…