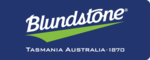 A statement - a legend - a lifestyle
With its slogan "Everywhere life takes me"™ the traditional company with Tasmanian roots hits the nail on the head. Because Blundstone Boots, also known as Blunnies, are real, hearty boots for every day and every occasion.

The company, founded in 1870 and headquartered in Hobart, Tasmania, initially focused on the production of robust, comfortable shoes for farm and factory work as well as daily use. Over the years, Blundstone Australia has grown steadily and has become a permanent part of Australian life with various designs, high quality and comfort. Today the brand is known all over the world and the indestructible and unmistakable boots with the double pull tabs have gained more and more fans for decades.

Innovative shock absorption for comfortable walking with a safe step
To avoid harmful effects on the back, legs and feet, Blundstone has developed a special technology for shock absorption. The SPS (Shock Protection System) has a direct positive effect on standing fatigue and blocks hard shocks when occurring. So the body has to absorb fewer shocks and long walks or hikes remain a pleasure!

Committed to people and the environment
Blundstone is committed to corporate social responsibility and pursues a sustainable development policy in agriculture, industry and commerce. In this way, the traditional company ensures that the products of its foreign suppliers are manufactured in an ethical and humane manner. Blundstone Australia also uses maximum recyclable materials in manufacturing and packaging. The use of raw materials, chemicals and fossil fuels is reduced to a minimum.

Many years of craftsmanship combined with state-of-the-art production processes and the use of high-quality premium leather ensure a perfect fit with high demands on wearing comfort and durability. And although they have evolved over the years in style, design and technology, the quality of Blundstone boots has never changed. They are still as produced as they always have been: Go everywhere, do everything and look good every step of the way.
Blundstone Classic 585 Unisex
Blundstone Top Article
Rustic, hard-wearing Chelsea boot made of premium leather
Hardwearing round toe Chelsea boot style, these Blundstone 585 boots are a must-have for any shoe-lover. Comprised of high quality rustic brown leather, these boots will complement a variety of outfits. The ridged outsole provides a solid grip in all weather, whilst the removable EVA footbeds cushion your feet with every step. With XRD™ Technology to absorb shock, comfort is at the core of the 585's design. These boots are sure to support your feet all-day long. Customer information: Blundstone's half sizes have more width in the shaft for comfortable entry, but are not
…