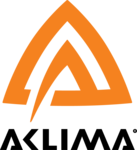 Aclima

Aclima AS has been owned by the Johansen family since 1939 and is based in Krøderen, Norway. During three generations the company has developed into an important and competent Norwegian textile producer. The experience and knowledge they have acquired over the generations is the base for their ambition to keep people warm and dry. Aclima knows the demands that harsh climates make on textiles and does its best to meet them. They want to produce the best possible underwear for all conditions and applications. For this reason, the focus is on the user, whether cuddly warm for small children in kindergarten or flame retardant and insulating for specialists in the professional world.

Aclima is a wool specialist and wants to help more people to enjoy nature. So they work daily to implement their maxim of combining market, fibre, knitting and design knowledge to develop functional clothing for outdoor use.

Aclima uses Merino wool
Aclima uses merino wool for most of its products. Merino wool offers excellent comfort for all activities in harsh weather and temperature conditions. Wool has the unique ability to keep you warm even when wet from sweat, rain or snow. Aclima articles are durable wool products that are comfortable and have maximum breathability to transport moisture. Function always comes first, but of course it's also about comfort, colour and design.

Aclima is located near the Norefjell ski resort, which is only 1.5 hours' drive from Oslo. This provides a fantastic area for product testing and development.

And so the Aclima collection includes all layers of underwear and liners to feel good for outdoor activities in all seasons, so that people can enjoy the great outdoors!
Aclima Fleecewool Hoodie
Aclima Top Article
Very warm, soft men's hooded sweatshirt made of pure merino wool
Once you have the Fleecewool Hoodie by Aclima on, you won't want to take it off again, it is so warm, soft and comfortable! Made of pure merino wool, this classic hooded sweatshirt scores with all the properties that merino wool offers: temperature and moisture regulating, breathable, odour-inhibiting and very soft. In addition, the inside is brushed to achieve an even softer feel. Whether as a cosy companion for lazy days at home or as an midlayer for outdoor adventures in the cold, the Fleecewool Hoodie is convincing all along the line. Functional details such as the hood with drawstring, raglan sleeves and kangaroo pocket round off the excellent overall
…