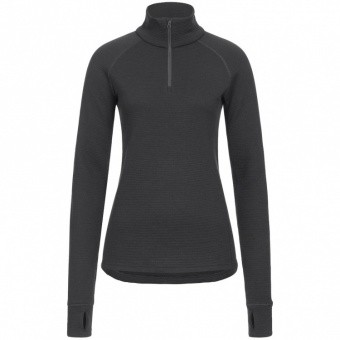 Merinopower Women 2.5 Frost LS Zip Shirt Air Waffle
Selected type:
Colour: black, Size:
Description
Material / Details
Material: 100 % wool, 250 g/m²

Merino wool, mulesing-free

Flat seams

Sleek design for everyday comfort and layering

Breathable, quick drying

Odor resistant

Made in Europe
Store availability + Click & Collect
Buy online & free delivery to your preferred store
If this product is not available at the store of your choice, you can have it delivered there.
Add the article to the basket
Proceed to Checkout
Type of dispatch: "delivery to store"
Payment method "on pick-up" or your preferred online payment method.
You will be notified by the store when your order is ready for pick-up.
This service is only available in Bremen, Oldenburg, Wilhelmshaven, Jever, Erfurt, Leipzig, Bonn, Hamm, Duisburg, Göttingen and Münster.